Our Goal is to Help Your Laboratory Perform Better
Creation of BTSoft began in 2002, with a fully realized, operational LIMS available in 2006. The multi-disciplined design team envisioned and created a LIMS that provides essential functionality in laboratory management for modern labs. Our products can handle multiple data systems while allowing a smooth and automated workflow for all laboratory processes.
BTSoft operates offices in three countries with a headquarters in Houston, Texas. Our staff hails from diverse backgrounds including chemists, biologists, industrial hygienists and geologists partnered with a strong IT/programming group. We work closely with our clients to understand their needs and ensure the correct solutions.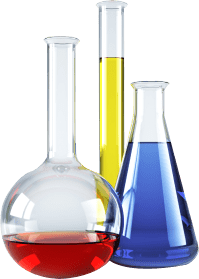 BTSoft offers a unique list of products to help laboratories bridge the gap between what have and what they need to perform better. These products range from plug-and-play modules to a complete system. All of our products integrate easily within the workflow of a laboratory, giving it the tools needed to perform more efficiently.

Bin Yu
Chief Technical Officer
Bin has spent many years working as an analytical chemist in labs, as well as 20 years as laboratory director of a multi-disciplined testing laboratory. He graduated with his BS in Applied Chemistry from Wuhan University, and received his MS in Chemistry at Lamar University. He knows what tools can make a laboratory successful. When Bin created BTLIMS, he was able to draw from his laboratory experience to design a management system built for every lab. When you join us for a demo, Bin is your go-to guy for all technical questions. He will happily discuss all of the features your lab will need in a LIMS to make sure we have the right program for you. Bin has lived in Houston with his wife since 1996. He loves to visit his son and daughter-in-law given the opportunity. Bin loves the beauty of nature, art, and music, which inspired his software design.

Ramesh Ayyalusamy
Project Manager
Ramesh has an extensive background with programming and development. He earned his MS in Computer Application from Bharathidasan University. He started his career with BTSoft, and has spent 16 years developing and implementing BTSoft for our customers. Ramesh's knowledge of software is substantial and he focuses on strengthening his skills every day. Knowing all the small details about BTLIMS products, Ramesh will provide you with personal training and technical support. When he isn't working on developing new LIMS features, he loves to play with his kids. Ramesh enjoys travelling and sightseeing, and he likes to watch movies in his free time.

Paula Hasan
Director Of Business Development
Paula brings over 20 years experience in the Laboratory & LIMS Industries, having held various positions from Analyst, Supervisor, Project Manager to Sales & Marketing as well as Business Development.
Paula's extensive knowledge, expertise, in-depth understanding of the industry as well as her out of the box developing/implementing strategic marketing plan made her an achiever of extra ordinary financial success for the company.
Paula also directs, oversees, implements marketing objectives along with defining brand and product strategies. Also cultivates and maintains relationships with clients as well as support field sales organization with a significant level of teamwork and customer commitment.
Paula is a graduate of NJCU (New Jersey City University) and holds a B.S. in Chemistry along with numerous Professional & Business Certifications. She also affiliated with Laboratory, Chemical Society.

Victoria Littlepage
Marketing Manager
When your laboratory data is being mismanaged, it can be truly limiting. My great passion is helping laboratory management, analysts, and customers to streamline data flow and automate processes efficiently. I have perfected this practice through years of experience in NELAP accredited laboratories, from technician and QA/QC to laboratory management. With a B.S. in Environmental Science and several successful state audits under my belt I can confidently help your laboratory to achieve and maintain higher standards of productivity and resource and time management.
I know that no single approach is right for every laboratory, and so I have been trained in a range of implementation processes. These processes can help your laboratory to function at its highest rate of efficiency through personalized customization and automation. If you see a future for your laboratory with less paper and more traceability, we can cross that bridge together.