ALPACA Inventory is your reliable inventory control manager—ICM—solution. Ensure your inventory is accurate and up to date with an ICM that streamlines your inventory processes and gives you complete control over ordering your lab's consumables, chemical reagents, and instruments. Order laboratory supplies, track chemicals and reagent's physical properties and locations, keep records of important supply details, and more. With unique receiving IDs for supplies and equipment, filter criteria as you see fit to gain a full purchase history of your supply line.
Discover the better way to track your laboratory's stock with ALPACA Inventory.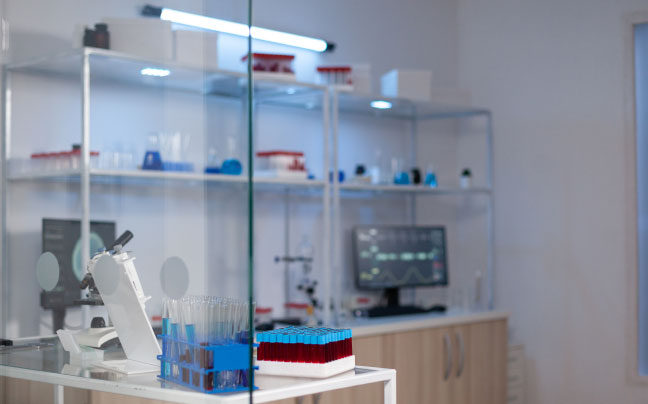 Contact Us To Schedule A Free Demo!

Unlock Your Lab's Full Potential
with ALPACA Inventory

BTSOFT's unique inventory control manager is equipped to handle all your laboratory needs.
Manage
Inventory

With ALPACA Inventory, customize your inventory records and keep track of what's important to you. Add specialized customer fields, record personalized notes, and attach important information that's distinctly relevant to your laboratory's operations.
Automate Stock
Consumption

Take a proactive approach to recording your laboratory's stock consumption. With ALPACA Inventory, save time and resources by automatically recording the consumption of your stocks as tests are being conducted.
Track Stock
& Usage

Through a simple-to-use form, manage the full traceability of reagent and working standard preparation during the batching process.
Our
Services

Implementation

BTSOFT works with you to adapt and integrate our software into your laboratory's workflow. Each implementation is personalized to your organization's specific needs.
Training

BTSOFT offers comprehensive training both on-site and virtually to help you and your team have a comprehensive knowledge of your new system.
Support

Our support team is available from 9 A.M. to 5 P.M. CST. We are also happy to set up a virtual screen-sharing session for training or troubleshooting.
OUR LOCATIONS

India Office: AKRK Technologies
Dignity Centre 2nd Floor, Abdul Razak Street, Saidapet, Channai-600015
TamilNadu, India
Tel: 044 2433 0382
China Office: Hangzhou Dima Information Technologies Ltd
FL9, Bldg 4, Hua Cai Guo Ji
Hangzhou, China
Tel: 0571-850522